Leaking Taps And Toilets
Leaking taps and toilets are not only annoying but they can end up costing you lots of money.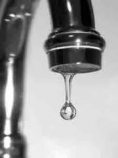 The staff at Slade Brothers Plumbing are experts in finding the cause of leaking taps and toilets and can usually rectify the problem immediately for you. We are able to service all taps including mixer taps, kitchen taps, basin taps, shower taps and hose taps.
If you are wanting new taps or toilets we are able to assist you by recommending brands and models that work well and are reliable, ordering the products for you and then installing them for you at a time convenient to you.
We are also able to issue water efficiency certificates for your rental property.